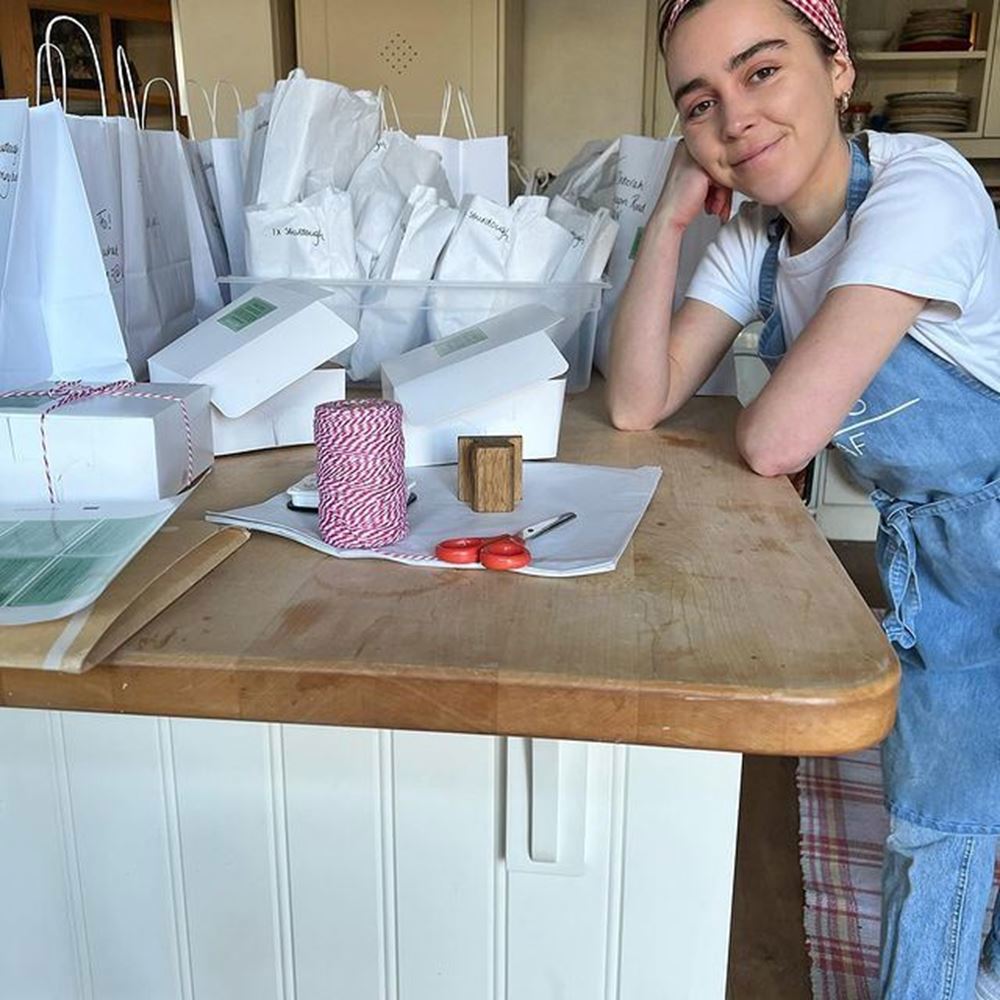 ​Lily's Loaf is a plant based micro bakery and bike delivery service in South London. I specialise in organic sourdough bread, wheat free bread and a small selection of morning pastries & baked goods. Everything here is plant based and handmade with lots of love.
During lockdown, I decided to follow a dream of running my own bakery which caters for people with allergies and dietary requirements.
Ever since I was a baby, I have been severely allergic to dairy, eggs and nuts; something which can be difficult to navigate when eating out, but was probably one of the many reasons why I fell in love with the kitchen from a young age.
In many ways, having these allergies is what has always inspired me to put my own spin on recipes that didn't really exist when I was little. It was my Grannie, a brilliant cook and baker herself, who used to re-write traditional recipes using thrifty wartime substitutions for eggs and dairy, who showed me that we could always tweak something here or there to concoct delicious creations.
So my dream is for anyone to "walk into" Lily's Loaf and feel relaxed that they are taken care of and can enjoy delicious fresh homemade goods like everyone else!