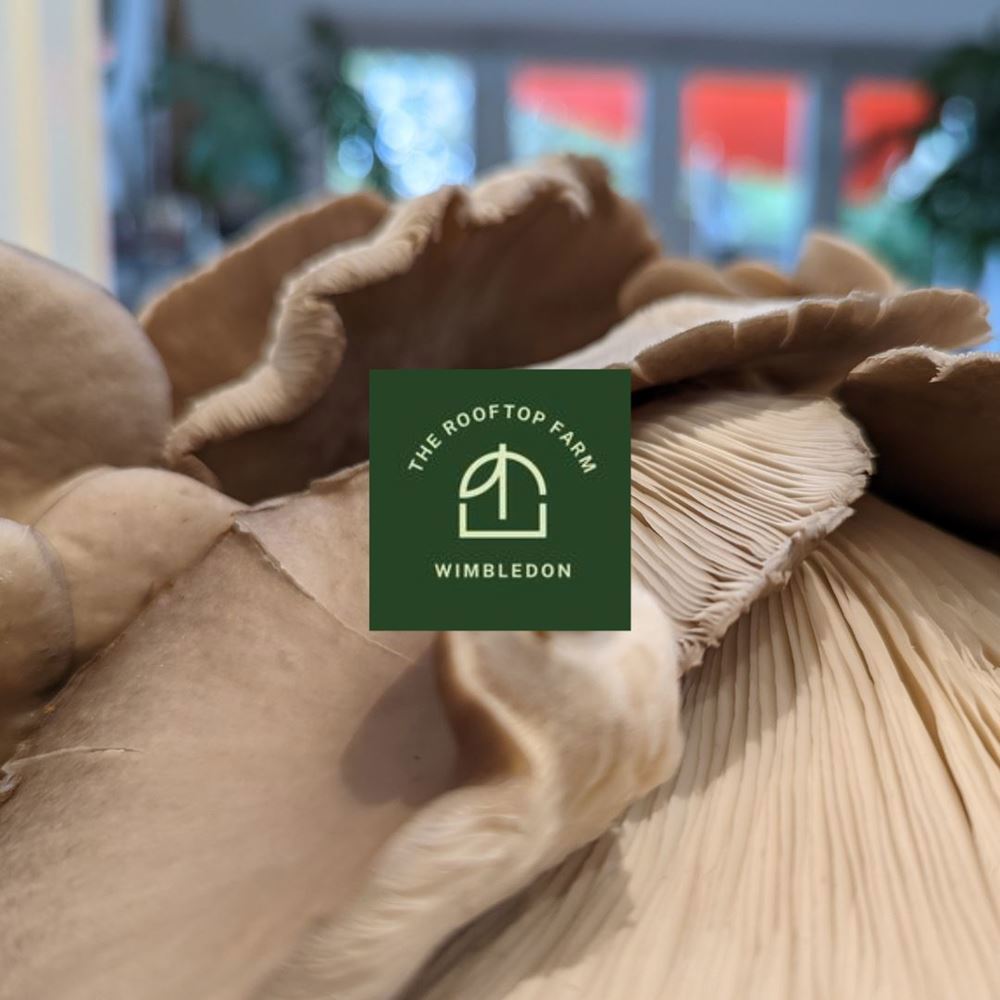 In Autumn 2022, we met with Katie from Rooftop Farm Wimbledon and were given a trial of their new grey oyster mushrooms. The mushrooms were picked just hours before and were as fresh and tasty as you would expect.
The farm uses coffee grounds from local Wimbledon hospitality businesses to create the perfect substrate for growing gourmet mushrooms.
Once the mushrooms are harvested, their used substrate nourishes the flowerbeds on Centre Court's new rooftop wildlife garden. This this in turn will nurture 50,000 bees and produce jars of honey for our customers to enjoy.